Apple
announced
on the its Developer News blog that apps can now have up to 10 screen-shots per device form factor, increased from the previous limit of 5 per device. This new change applies to the iOS, tvOS, and watchOS App Store, to shows customers more of an app's experience.
Prior this, app developers were limited to offering five screenshots and with up to three 30 second preview videos for demonstrative purposes in the app description page, which now is increasing to 10 images plus videos. But the number of screenshots that display in a
search result
is still limited to three portrait screenshots or one horizontal screenshot.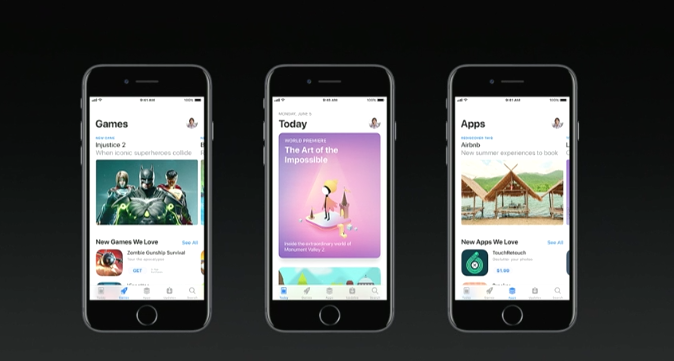 Image Credit SD Times
This should be win-win situation for both developers and customers, where developers will be able to provide 10 tailored screenshots for each device, which will give the customers a clearer, more expansive picture of what an app is capable of, providing a better idea of an app's feature set ahead of purchase.
As stated in the above, it only applies to iOS, watchOS, and tvOS App Store, for the sake of time being, Apple didn't choose to updates for macOS App Store, meaning that the number of screenshots in the Mac App Store remains unchanged.