Following the release of a new version of iOS, there are typically complaints about battery problems, issues with apps, and minor bugs, and the launch of iOS 11 has proven to be no exception. Several users in
Reddit
said that after the installation of iOS 11, their devices encountered app performance degradation, app crashes and other similar problems.
Some users said that since the update, Safari, Reddi, ESPN, Yahoo and other applications appears slow down, Sometimes, apps refuse to open just launching from the Home screen, while at other times, apps launched from Notifications won't work, and there are issues with Bluetooth.
In addition to having slow appl performance, and other variety of Bugs, there are users complaining about the Control Center's "Now Playing" widget, some users said they could not use the "Now Playing" widget to control Spotify and Apple Music, while others said their battery life has taken a serious hit since updating.

Some reddit users claim that resetting their settings through Settings - General - Reset - Reset All Settings, this does fixed all of the app issues, while others have restored their devices and set it up as new to solve the problem. Affected models include iPhone 6s, iPhone 7, iPhone 7 Plus and earlier models. The new release of iPhone 8 and iPhone 8 Plus does not seem to have such of issues.
New released macOS High Sierra could be impacted by a major security flaw that could allow a hacker to steal the usernames and passwords of accounts stored in Keychain. It turns out that unsigned apps in macOS High Sierra (macOS Sierra) can allegedly access the Keychain info and display plaintext usernames and passwords without a user's master password.
The vulnerability is found by the Security researcher and ex-NSA analyst
Patrick Wardle
. In order to work, a user needs to download malicious third-party code from an unknown source, something Apple actively discourages with warnings about apps downloaded outside of the Mac App Store. In fact, the compny does not even allow apps from non-trusted developers to be installed without explicitly overriding security settings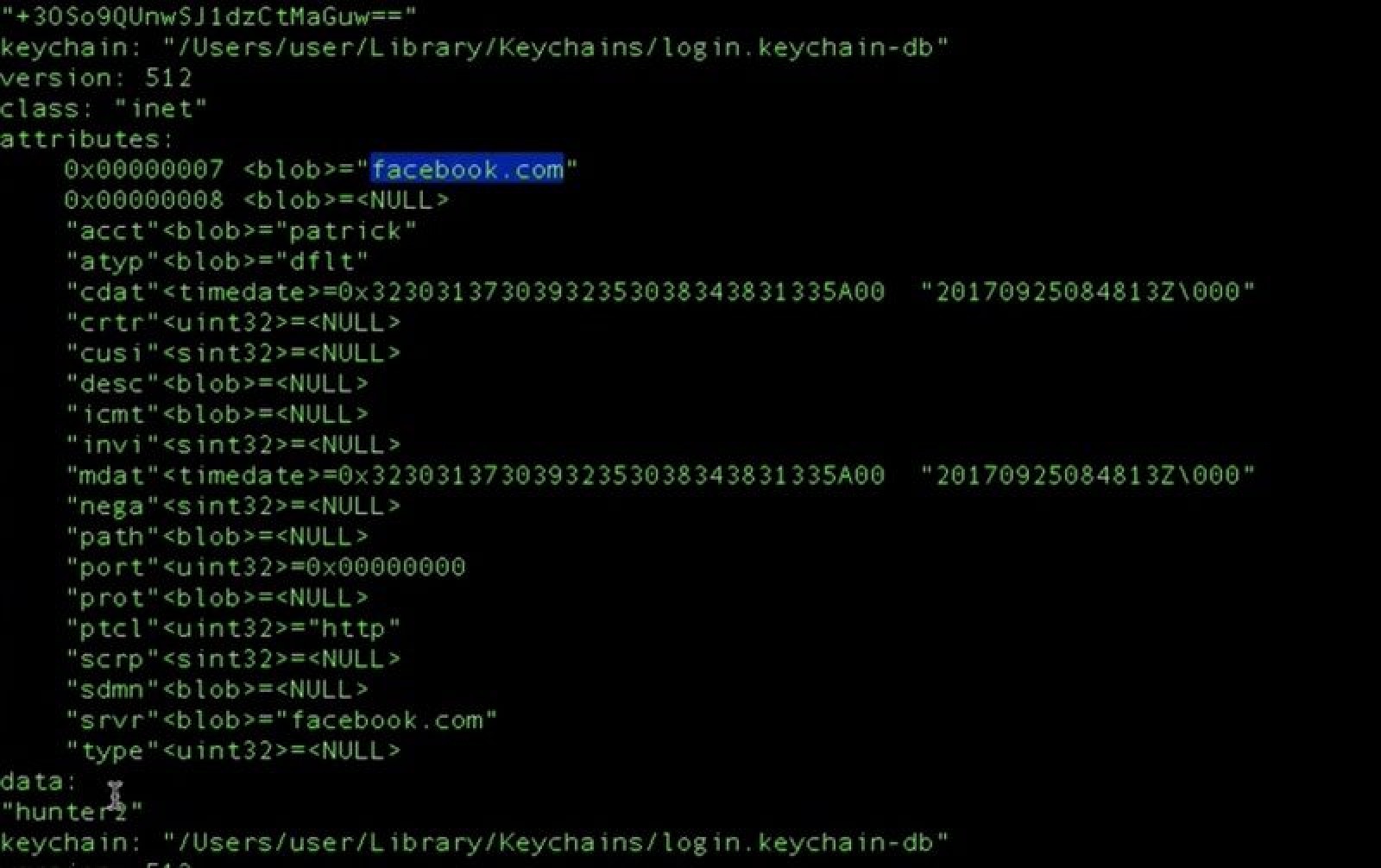 The researcher says he created a proof-of-concept app called "keychainStealer" that was able to access plaintext passwords stored in Keychain for Twitter, Facebook, and Bank of America. Wardle spoke to
Forbes
about the vulnerability and said it's actually not hard to get malicious code running on a Mac even with Apple's protections in place. He he believes Apple will patch the problem in a future update.
Via
MacRumors
, Image Via
MacRumors
And
iPhone Hacks