Apple's all-new iMac Pro now available to order from the company's
online store
, and soon through the Apple Store app on iPhone and iPad. Prices start at $4,999 and the max out at $13,199, first orders arriving December 27th.
The performance monster equipped with a 10-core 3.0GHz Intel Xeon processor recorded a multi-core score of just over 37,400, which is up to 45 percent faster than a high-end 2013 Mac Pro's average multi-core score of 25,747. The 10-core version is also up to 93 percent faster than the latest 27-inch 5K iMac with top-of-the-line tech specs.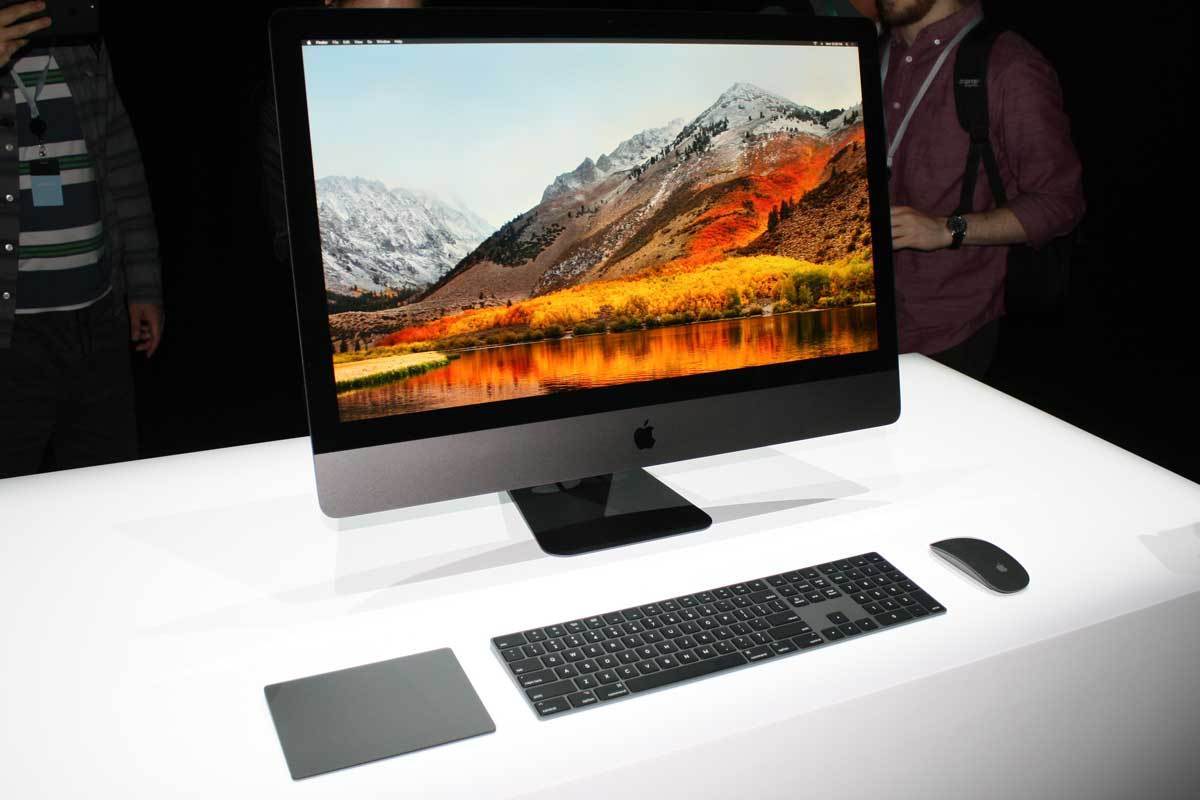 In addition provides up to an 18-core processor, that hardware includes up to 4TB of SSD storage, up to 128GB of ECC RAM, an up to AMD Radeon Pro Vega 64 graphics processor with 16GB of HBM2 memory as well.
The iMac Pro comes in Space Gray with matching Space Gray accessories. The machine features four Thunderbolt 3 ports, four USB 3 ports, a 1080p FaceTime camera, as well as support for two additional 5K displays, or four 4K UHD displays. , you can purchase both the Magic Mouse 2 and Magic Trackpad 2 at the initial time of purchase.


Apple's iMac Pro is a powerful, top-of-the-line workstation specially designed for the professional users with demanding workflows, like advanced video and graphics editing, virtual reality content creation, and real-time 3D rendering. The biggest weakness of the desktop is lack of upgradability, but a PC with equivalent tech specs costs around $5,100.
The iMac Pro is now available to order in the United States, Canada, Australia, China, Hong Kong, Japan, most European countries, and select other regions. Head to Apple's Online Store for all of the details.