Well, this seems really interesting in which Apple have designed a gold iPhone X, according to
documents
filed with the United States Federal Communications Commission. As you can see in the photos below, the iPhone X unmistakably in an unreleased gold finish.
The prototype device has rich gold stainless steel frame and a lighter gold glass back, which appears to match the gold shade seen in iPhone 8. It was filed back in September of last year, which includes several images of a gold iPhone X from multiple angles to outline the device's dimension
Also, the documents have couple strange details, for example, it indicate Apple had prepared its FCC filing in July, which was ahead of the iPhone X unveiling in September. More wiredly, It reference to an 'LCD display', because the current iPhone X uses an OLED panel.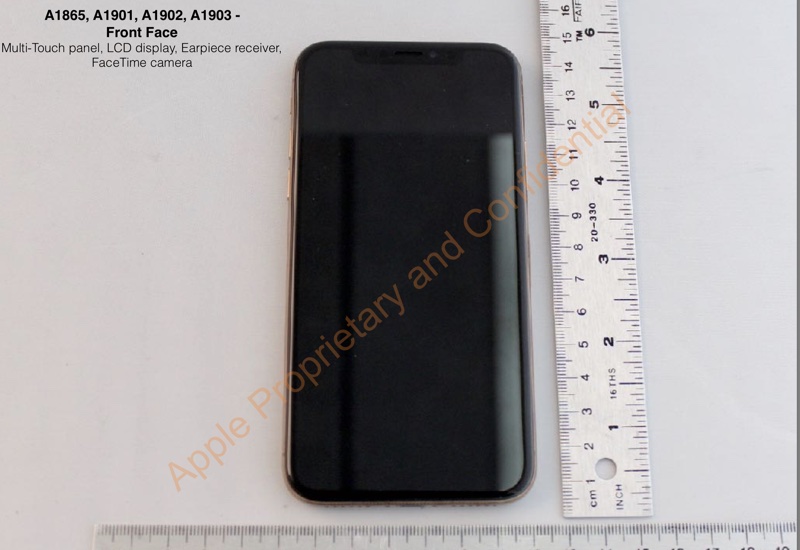 All in all, we can confirmed that Apple originally planned on releasing the iPhone X in three colors - gold, silver, and space gray, perhaps because stainless steel frame of the gold device was causing issues, so the company ended up only launching the iPhone X in silver and space gray. We are not clear if Apple still plan to release gold iPhone X models, even though recent rumors says so.