According to TechCrunch, who has published a report says Apple to rebuild Apple Maps from the ground up, and adding Street-Level and satellite data collected from vans that are been traveling for years. This announcement was made by Eddy Cue, Apple's Service VP.
In addition, the new Apple Maps service will also have improvements in traffic, real-time road conditions, road systems, new buildings, and more. These new changes will show up in the next iOS 12 beta, first in San Francisco and the Bay Area, in the future will expand to Northern California and the U.S. states.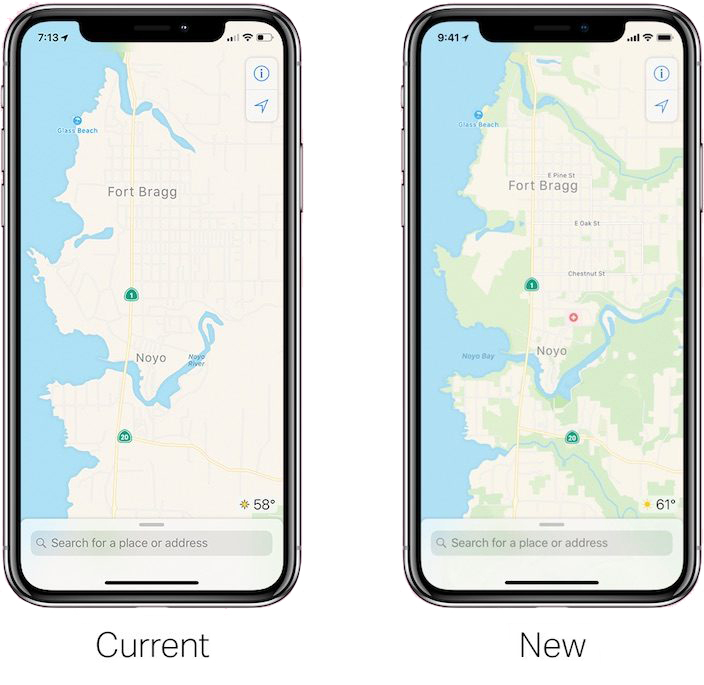 The ultimate goal of Apple is to fully adopt its own map data rather than relying on third-party providers. The company's VP of Apple's Internet Software and Services, Eddy Cue said that if Apple wants to create the world's best map app, they would only need to use their own map data. Eddy Cue:
"Since we introduced this six years ago — we won't rehash all the issues we've had when we introduced it — we've done a huge investment in getting the map up to par," said Cue. "When we launched, a lot of it was all about directions and getting to a certain place. Finding the place and getting directions to that place. We've done a huge investment of making millions of changes, adding millions of locations, updating the map and changing the map more frequently. All of those things over the past six years."
What do you think of the new Apple Maps?