Apple's Annual Shareholders Meeting Revealed iPhone X's Satisfaction Rates Is At 99%, With Its Wearable Category Is Approaching Fortune 300 Size
Apple has held its annual shareholders meeting at Steve Jobs Theater at Apple Park, with shareholders gathering to vote on proposals and ask questions of Apple executives. While there were no surprises during the voting procedure, Apple CEO Tim Cook did throws out few tidbits regarding Apple Watch, Apple Pay, who might replace him one day, and much more.
Firstly, the meeting talked about the
shareholder proposals
, several of which were
routine proposals
direct from Apple for re-electing the board of directors, compensate executives, appointing Ernst and Young LLP as Apple's public accounting firm, as well as approving the non-employee Director Stock Plan. All of these passed with more than 95% approval.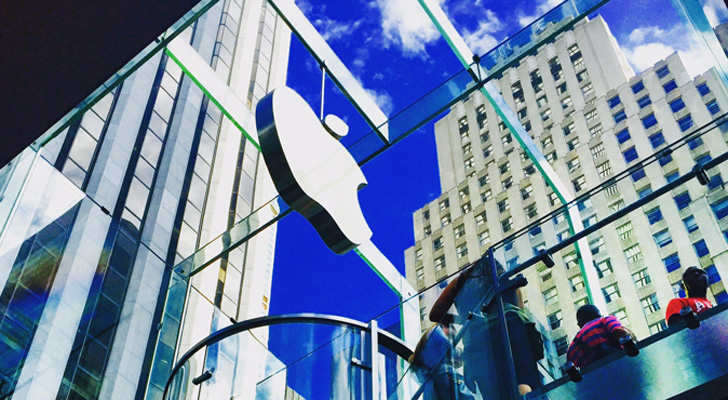 Shareholders also requested Apple to create a human rights committee that in part studies iPhone addiction among children. This issue has been received attention that led Apple to promise additional parental controls.
During the Q&A session, Tim Cook made few interesting comments that worth highlighting, though much of what was said was the repeat of comments made during Apple's Q1 2018 earnings call earlier this month. Most interestingly, the iPhone X customer satisfaction is at 99%, with the wearable (AirPods, Apple Watch, Beats) category is approaching the size of a Fortune 300 company.
On the subject of acquisitions, Cook disclosed that Apple acquired 19 companies back in 2017 with more on the radar this year, with 10 of those are known, nine unknown. It also spent $12 billion on research and development in 2017. Company-wide, Apple has about 123,000 full-time equivalent employees and plans to grow another 20,000 in 2018.
When asked about Apple's to replace him, Cook said his work requires preparing internal candidates, but Apple's board could always select an outside candidate if they wanted, which is a topic that comes up at every shareholder's meeting.
Regarding to dividends, and the unlikeliness of a "special dividend" as a result of Apple's repatriation of their significant cash holdings, and is bringing hundreds of billions in cash back to the US, Cook said he is "not a fan" of issuing special dividends, but is "committed" to increasing them annually.
The company also answered on mobile payments, and diversity-related question. It noting that mobile payments have been slower than expected, he still expects Apple Pay has an "extraordinary future ahead of it". As for the commit to diversity, there're 50% of Apple's hires from last year being female or underrepresented minorities.
Apple's Annual Shareholders Meeting Revealed iPhone X's Satisfaction Rates Is At 99%, With Its Wearable Category Is Approaching Fortune 300 Size
Reviewed by
Jing Moreno
on
February 13, 2018
Rating: