Apple today released watchOS 4, the newest OS designed to run on the Apple Watch. watchOS 4 is a significant update that brings a host of new features from new watch faces to tools that keep reminds user do fitness. To download the update, open dedicated Apple Watch app on the iPhone by going to General --> Software Update. watchOS 4 is compatible with all available Apple Watch models.
The new Siri watch face features a proactive timeline that shows relevant information in a vertically scrolling timeline. Kaleidoscope is a vibrant analog watch face that twists and turns photos to create color effects. And Toy Story is the latest character watch face starring Jessie, Woody, and so on.
In watchOS 4, Apple wants to motivate you to close your activity rings. There are new notifications when you're close to meeting a goal, more exciting animations when reach the fitness target, and personalized monthly fitness challenges based on your own activity history, like it can now suggest a brisk 15 minute walk to finish your Move goal toward the end of the day rather than updating on a set time.
There are several interface improvements, including a new vertical dock, a Quickstart interface when starting a workout, a better interface and more options in Apple Music and Apple News, new gestures in Mail, new complications for unread messages and Now Playing songs, Dialer pad in the Phone app, App home screen in an alphabetical list view, a new Flashlight option in Control Center, and more.
New workout options have been added, like High Intensity Interval Training and improvements for swim workouts, and the Apple Watch is now able to integrate with gym equipment over Bluetooth. The watchOS 4 also upgrades the Heart Rate app with a new graph that shows your heart rate over time and includes the ability to receive alerts when your heart rate is higher when you're inactive.
Aside released iOS 11 and watchOS 4, There's a new software update out for the fourth-gen Apple TV that brings a few useful new features to the set-top box. tvOS 11 brings automatic dark mode switching, Home Screen Sync, proper AirPods support, and more to the Apple TV. To download the update, go to Settings → System → Software Updates → Update Software.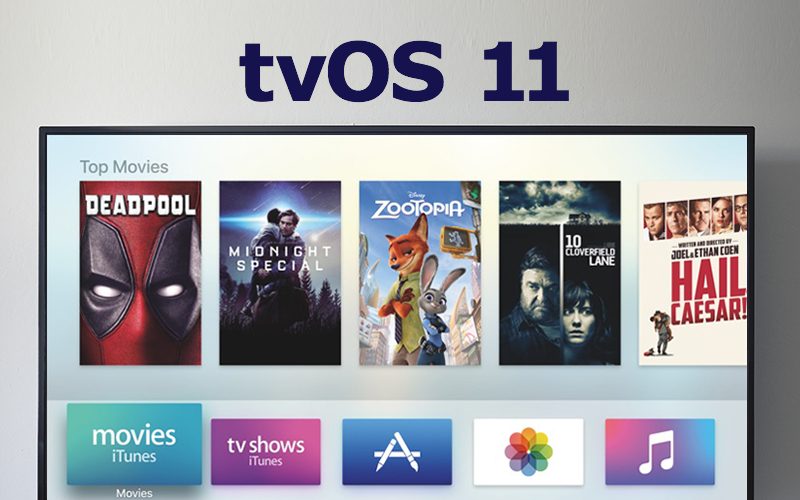 The tvOS 11 update introduces full support for AirPods and AirPlay 2, automatic switching between light and dark mode based on local time, Home screen syncing options designed to keep multiple Apple TVs in a single household in sync, and new background modes and notification support.
Additional improvements to the TV app for Apple TV and iOS devices will bring support for live news and live sports, and later this fall, tvOS 11 will gain support for the Amazon Prime Video app. For the Apple TV 4K, the tvOS 11 update introduces support for 4K content. Apple's new 4K Apple TV will ship with tvOS 11 installed by default.