Sifting through a leaked iOS GM build, Brazilian iOS developer
Guilherme Rambo
has discovered code strings that not only corroborate earlier wireless charging rumors but indicate that the phone "will even show some 3D animations" when it's being charged wirelessly. Although the actual animations are not present in the GM build though.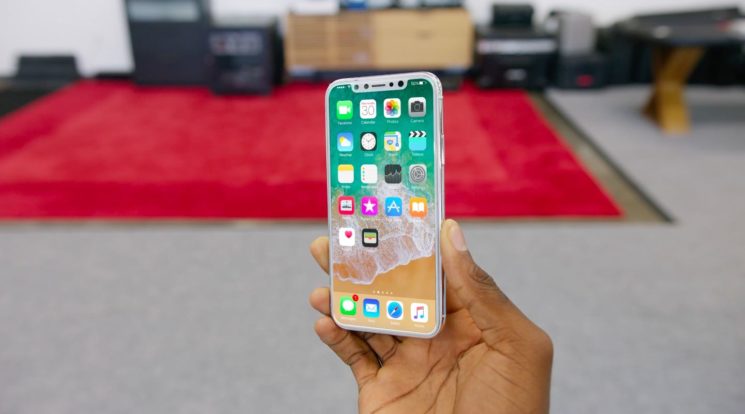 It would appear that iOS 11 includes a new "ChargingViewService" routine that identifies if a device model is compatible with wireless charging. It's also tasked with displaying the animations when the device is connected to a wireless charger. But we are still unclear if the feature will be supported on iPhone 8 and iPhone 8 Plus models as well.
Another leak from
Jeffrey Grossman
, a New York-based developer and co-founder of confidential messaging app Confide, has uncovered code strings in the leaked iOS 11 GM suggesting a double-click of the Side button will confirm a pending Apple Pay transaction, and it might be also coming to iPad and iTouch as well.
"Looks like Face ID will work with Apple Pay, and it may be coming to the iPad and iPod touch as well." Said Jeffrey in a tweet this morning. "And it appears that Face ID occurs automatically but you double click the side button to confirm payment,"
the developer later
said
in a separate tweet.
As far as it goes, we expected A11 Fusion chip to be built into the iPhone X, the iPhone 8, and the iPhone 8 Plus, are seems like is a 4+2 core device, according to
Steve Troughton-Smith
and
Twitter user Longhorn
. Four of the cores are higher-powered cores supported by two lower power cores. That's similar to the A10 chip, which was a quad-core SoC with two high-performance cores and two energy efficient cores, but it's likely to offer some impressive performance improvements.
We already know that A fifth-generation Apple TV with support for 4K video likely to announce in fall event, and now we have a better idea about the 4K streaming requirements. As iOS developer Steven Troughton-Smith has managed to uncover new code strings from Apple's iOS 11 GM, indicating the device will render natively at 4K resolution (2160p) and support ultra-high-definition television sets (UHD).
UHD-1 is also called 2160p and 2160p is specifically mentioned in the iOS 11 GM code. The standard features a crisp resolution of 3,840-by-2,160 pixels, or four times the pixels of the Full HD standard (1,920-by-1,080 resolution) supported by the current Apple TV model. Via the leak, the device will also render its interface in 4K via @2x Retina scaling.
Steve T-S, if we want to play the new Apple TV 4K content smoothly, the home broadband speed at least stable at 15Mbps. In addition to this new discovery, Steve T-S also found the new Apple TV's native resolution output of 2160p UHD, at the same time, it will support Dolby horizon and HDR 10, while also support a variety of color formats.
Lastly, Well-known Apple blogger John Gruber said
on his blog
, he almost sure the iOS 11 GM is deliberately leaked. He mentioned that this is not a mistake, but a reckless Apple employee malicious. But no matter who did it, he would be the most unpopular people in Cupertino, CA, More surprises were spoiled by this leak than any leak in Apple history.
Via
iDownloadBlog
And
MacRumors
, Image Via
iDownloadBlog
And
9to5Mac