Apple is launching a new dashboard that designed specifically for musicians called Apple Music for Artists. The new dashboard has been created to give "deep analytical insight" about fans' buying and listening habits. As outlined by
Billboard
, the feature is meant to provide artists and bands with insight into the listening and buying habits of their fans.

Moreover, the dashboard home page offers an artist's current number of plays, spins, song purchases, and album purchases, with built-in tools able to provide data that dating back to June of 2015, which is when Apple Music first launched. Billboard noted it has a clean and simple interface (see below) that is easy to use.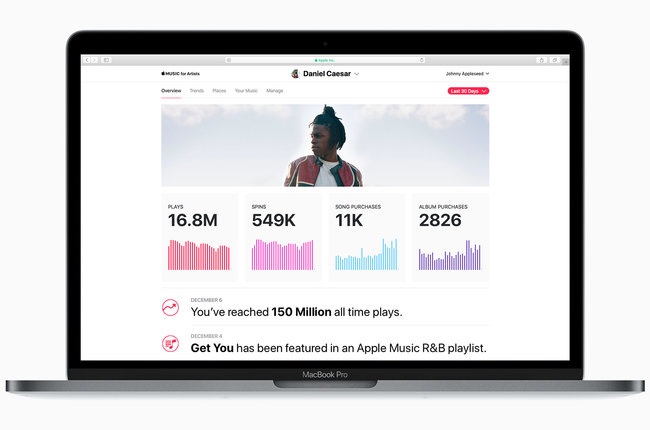 An Insights panel available from the dashboard highlights milestones like all-time number of plays, purchases of specific songs, and cumulative purchases, while the global map is designed to allow musicians to click on any of the 115 countries where Apple Music/iTunes is available to see purchase history.
Another feature is allowing artists to see data on their tracks that are included in Apple-curated playlists. At present, a few thousand artists have been invited to join Apple Music for Artists as part of a beta test, and later, the feature will expand to all artists that have content on the iTunes and Apple Music platforms.