Last month, Barclays analysts said the iPhone 8 price is too high for users that may lead consumers switch to Samsung smartphones, then they rolls out reports said that Apple may need to provide iCloud and Apple Music and other service offers to attract consumers to buy iPhone 8. As spotted by
Business Insider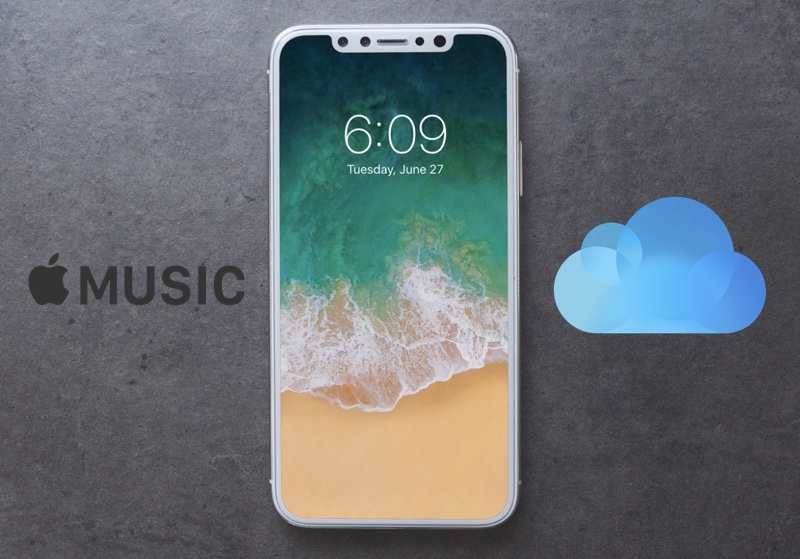 Mark Moskowitz, an analyst from Barclays Bank, once again referred to the idea of "attracting users to buy iPhone 8 through service offers" and gives a possible solution: Apple may launch the iPhone 8 bundled sales package, which includes a one-year Apple Music subscription and a 1-year 200GB iCloud storage subscription.
"Barclays analyst Mark Moskowitz and his team think they have figured that out. Apple will offer free subscriptions to Apple Music and 200GB of iCloud storage for one year, a deal worth $156, to anyone who buys iPhone 8. That will bring the perceived cost of the phone back down to a more palatable $844.
In the United States, Apple Music's annual subscription price is about $120 (Gift cards can be reduced to 100 dollars/year), 200GB iCloud storage space subscription price of $2.99 per month, the price of 1 year about $36. That is, the iPhone 8 bundles are worth $ 156.
According to previous reports, the "cheapest" 64GB iPhone 8 is priced around $1,000, minus the $156 bundle, the user actually only needs to pay $844 to purchase the smartphone. Barclays Bank analysts said the price would be "more satisfying".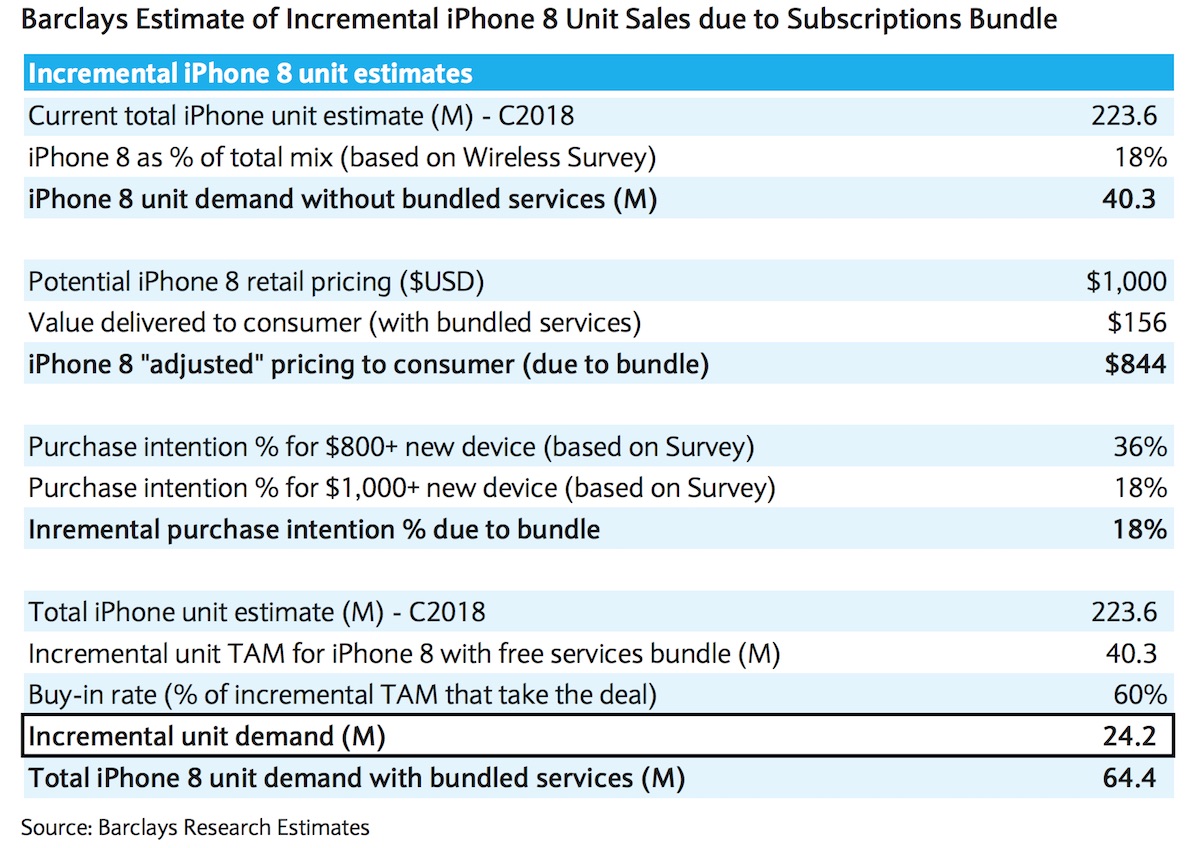 Barclays Bank analyst found that Apple "may" able to sell 40.3 million iPhone 8 units, but after joining Apple Music and iCloud bundled sales, this data may rise to 64.4 million. Analysts believe that such bundling is a reasonable move for Apple, iPhone 8 users can stay in the company's growing ecosystem.
Via
MacRumors