Watch The Youtuber Bring Back 3.5mm Headphone Jack To The iPhone 7
In April, a YouTube user named
Scotty Allen
posted a video which shows how he made an iPhone 6s. All the parts were purchased in Shenzhen, China, including motherboards, monitors, batteries and bushings, all spending about $ 300 or so. And now, Scotty Allen in his YouTube channel posted a second video, this time, he successfully added a 3.5mm headphone jack in iPhone 7.
Scotty Allen was once a Silicon Valley software engineer, now working in Hong Kong. He bought an iPhone 7 in the Apple Store, and feel this phone missing a 3.5mm headphone jack is very inconvenient, so he wanted to do it himself.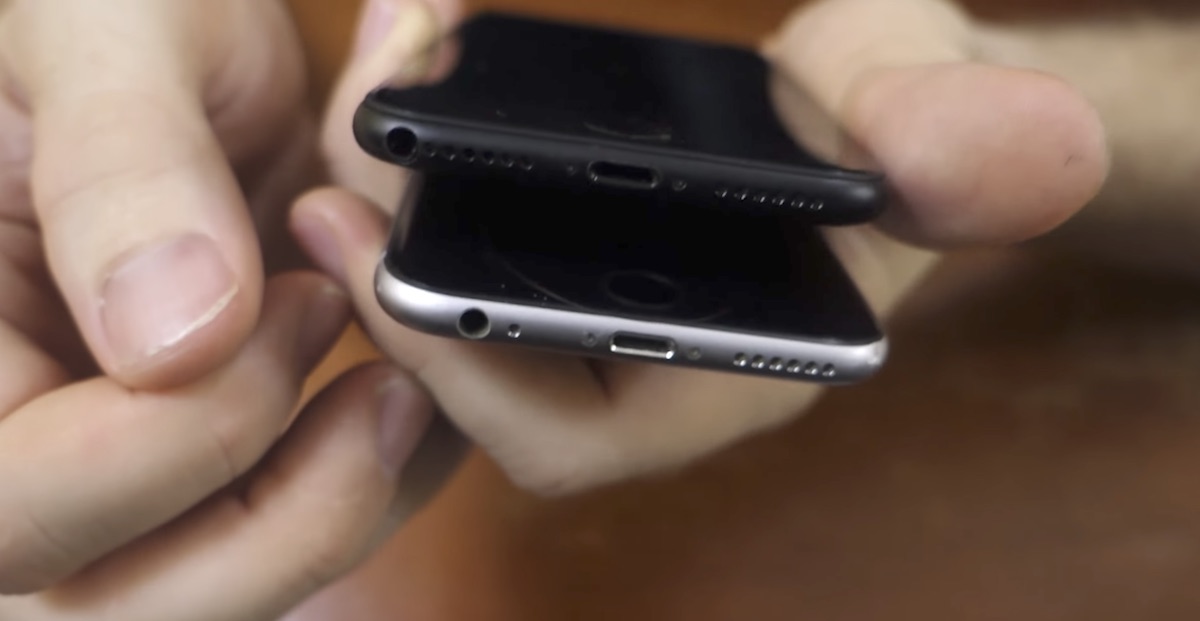 Scotty Allen said that the most difficult part of adding a 3.5mm headphone jack on the iPhone 7 is electronic design. He designed seven custom circuit boards, demolished three iPhone, and finally completed the transformation of the iPhone 7. However, for ordinary users, Scotty Allen's approach is not worth to learn. The transformation of the iPhone 7 took nearly 4 months, during which Scotty Allen completed the shell punch, circuit board design, purchase and welding chips and so on.
I'm pretty proud of the final implementation. I took apart an Apple lightning to headphone adapter, put that inside the phone, and hooked it up by man in the middling the lightning jack with a flexible PCB. The PCB has a switching chip that switches between connecting the headphone adapter to the phone by default, and then disconnecting it and connecting the lightning jack when something is plugged into it. I have a couple other timer chips that briefly disconnect everything from the phone when something is connected/disconnected to improve the reliability of the phone detecting when something is plugged/unplugged (otherwise it sometimes gets confused).
The full 30-minute video goes into detail of Allen's project, and he reveals the successful final product at the 30:00 minute mark. One downside is that the modded iPhone 7 can't listen to music and charge simultaneously. Allen ended his new video telling Apple that he "really wants to buy an iPhone with a headphone jack from you," hoping Apple bring back the headphone jack in the future iPhones.
Watch The Youtuber Bring Back 3.5mm Headphone Jack To The iPhone 7
Reviewed by
Jing Moreno
on
September 07, 2017
Rating: