Google believes your opinion is valuable, valuable enough to pay for it. Now the app available for iOS is
Google Opinion Rewards
. Previously it was only limited to Android, the app pays users to complete surveys that are 10 questions or less. Google Opinion Rewards gives you the chance to earn real cash incredibly easily by answering surveys.
Google Opinion Rewards users on Android have been asked questions like what Project Ara's modules should cost, and what Android 'N' should be named. The company has spent the past few years slowly rolling out Opinion Rewards across various countries. And right now the first time that the application is officially available on iOS.
According to Google, these surveys should "take less than 30 seconds to complete". Once you finished, users will receive a $1 deposit to a linked PayPal account. Surveys cover a variety of topics including "TV shows you like to apps you may have used". Users will receive a notification when a new survey becomes available as well to be given the option to skip or accept it.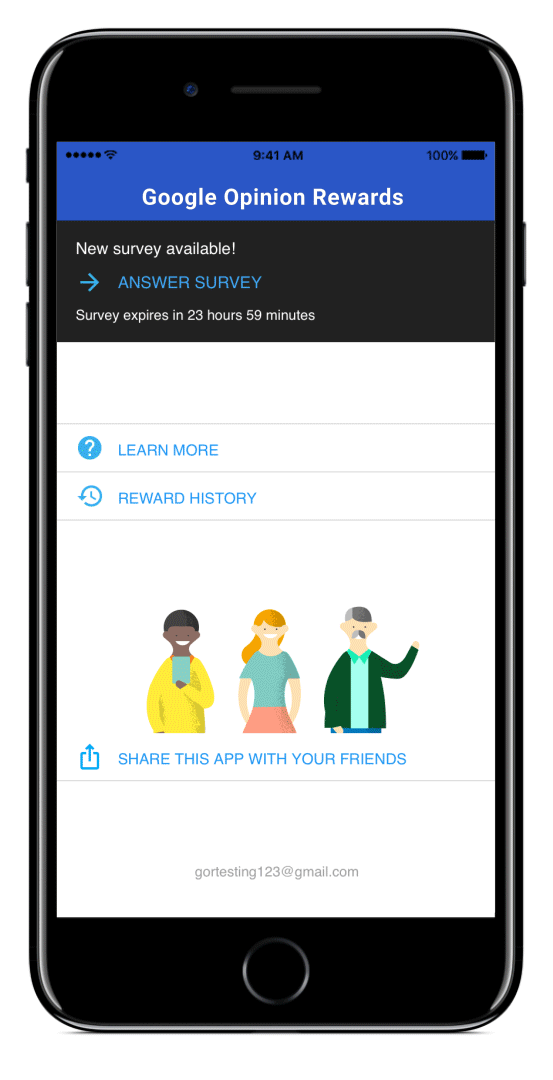 It's worth to note that Google sends out over 3 million surveys every week from a range of companies. Now you get the chance to answer some of them within 20 seconds and paid up to $1 per time for your efforts. At present, the
app
only available in the U.S. App Store for free, although the Android app is available in additional countries, we hope this will follow soon.