Apple today officially launches iPhone X around the world. The first customers started getting their hands on the device late last night. And now Apple has
shared
a gallery of images showcasing the first users to successfully pick one up from a retail store. These images showing customers in London, Dubai, Shanghai, Tokyo, Sydney, and more locations celebrating their successful iPhone X purchase.
Years in the making, the iPhone X for the first time using OLED full screen design. Its body size similar to 4.7-inch version of the iPhone 8, but it has a 5.8-inch of large screen, The concept of "Super Retina" though sometimes easy to puzzled ordinary users, but as long as it has 2436 × 1125 resolution, 458 ppi pixel density, HDR support specifications, and other details, it's not a bad screen to date.
The top screen "notch" although triggered a lot of controversy, but none can deny it indispensable. The company officially named "True-Depth Camera" which can capture the user's face 3D face spectrum, to achieve accurate enough of face recognition. Compared to Touch ID fingerprint recognition, facial recognition theoretically safer, much better experience.
Speaking to the new wireless charging technology, it shares same techniques as iPhone 8/8 Plus, but is also worth mentioning. Despite the fact that wireless charging speed is slower than wired, the kind of heart-lifting and then-pick-up experience still leaves the latter behind quickly. Aside from it, the latest flagship also featured Animoji, has a range of expressions which respond to the face being recorded.
In these bright spots at a glance, supporting all these experience is the powerful chip A11 Bionic Chip. Compared to the A10 Fusion, performance of the A11 are 25% faster and 70% more efficient than the A10 Chip. Apple's self-designed three graphics processor, the speed as well increase of 30%. Apple called it "the most powerful and smartest chip ever in a smartphone."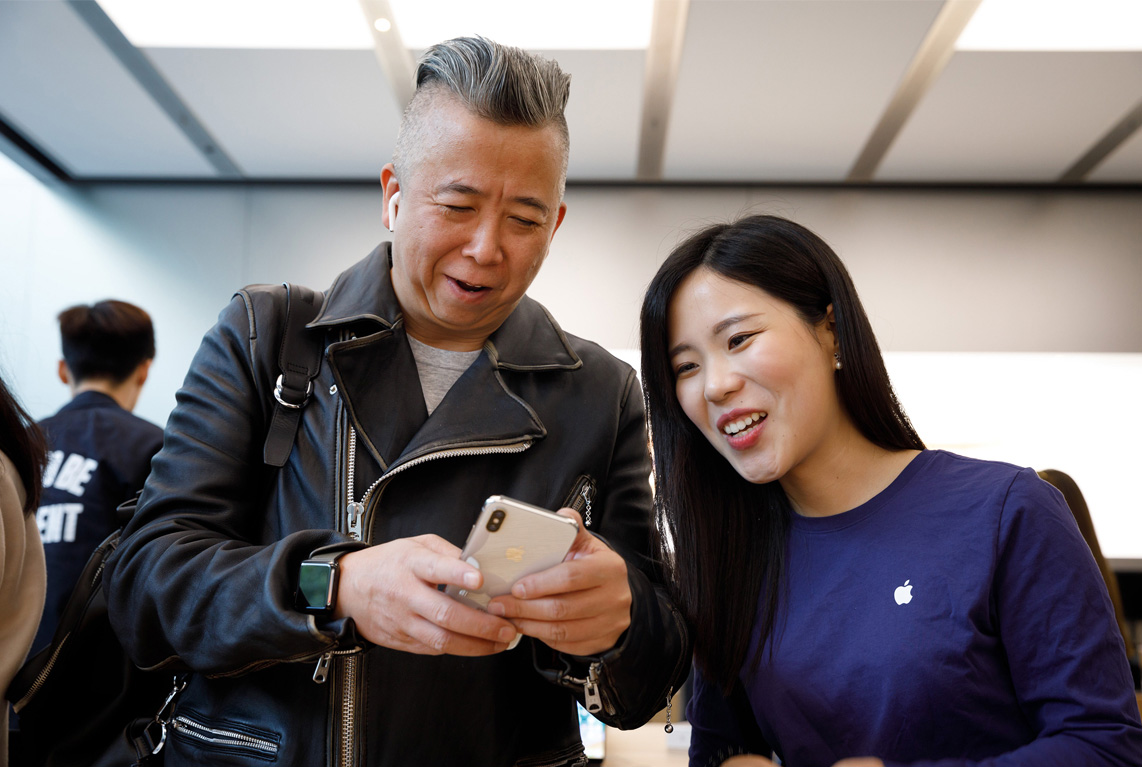 The Initial demand for the smartphone appears to be strong, with long lines forming outside Apple Stores around Europe, Asia, and Australasia, following advice from the tech giant that people get to stores early if they want to be in with a chance of purchasing the smartphone on launch day, with it now seems that retail stores thus far have actually had a solid number of units.