At the Worldwide Developer Conference held last week, Apple did not mention too much about the new features of HomeKit other than announced macOS to support HomeKit with "Home" app and Siri. However, HomeKit did pick up an important new feature in iOS 12 and tvOS 12—support third-party remote controls.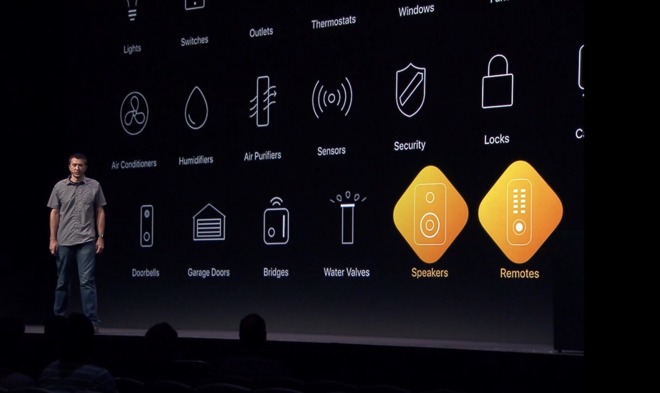 Apple made this announcement in a HomeKit-related session that how third-party remote controls communicate with HomeKit and Apple TV. Apple has published little to no information on what can be done with remotes. Furthermore, it is not clear whether it supports IR/RF devices or is limited to devices that communicating with Apple TV.
But, we expect that by using a third-party remote control that supports HomeKit, scenes such as "watching movies" become much useful. In combination with the IR feature of the remote control, HomeKit can dim the lights, close the shutters, switch the receiver input, increase the volume of the receiver, and even turn on the TV.
In order to perform remote control, customers often chose the unofficial HomeBridge platform and add their own infrared blasters and remote controls to HomeKit accessories.
Image Via
AppleInsider